A great article Labor Intensive: In Defense of Sex Work is an anonymous angry rant along the lines of 'we sex workers are tired and we're not going to take it anymore'! Its got some great analogies like this one in talking about how simulated violence in adult films isn't real violence but how the response to a recent adult film performer is blamed for actual domestic violence acts she suffers; 'We wouldn't blame a stuntman, after all, for getting hit by a car in real life just because he sometimes gets hit by a car during work hours.'
When discussing our position in the current climate of extremist capitalism, they say 'We understand that our work is negotiated in different, complex ways and in the context of the most oppressive economic system the world has ever known'. As a prostitute, I am proud to be associated with that statement.
Its good to know that some of us are well aware of our precarious position and demand to be fully enfranchised in the economy. However the authors' critique of the broad based criticism we all receive for working in the oldest profession seems to not quit demonstrate how its up to the collective 'us' to grasp and then leverage the common economies matter to us as a means to organize ourselves. Oh well, I imagine we'll get there someday.
I do love how the authors take on everything and every body. My favorite line is 'We make this world turn, and we make this world cum. Respect us'. Lets make that a tag line or # for a good long while!
With all that said, it seems they're waiting on the labor movement to organize us when in fact that's not how organized labor works, at least not in Amerika. The authors ask 'how about the labor movement stop ignoring the oldest profession, and start organizing us? That's a fair question for those who haven't spent any time with us in organized labor. It is often the misconception that labor happens like everything else happens to us. Its worth our time to learn about the history of organizing labor and our own sex workers rights struggles in addition to learning what it would take to organize the sex worker rights movement into organized labor.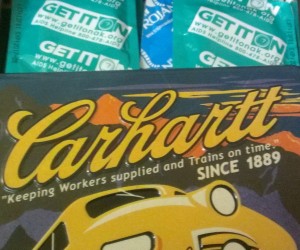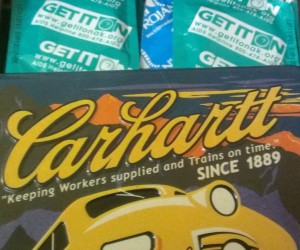 My experience in organizing sex industry workers and organizing with organized labor is that you have to show up and do it face to face. Its cannot be done over a blog. Organizing labor style means you have to show up for your own issues because you have issues. You have to be willing to show up and stand in solidarity with others who might be from different social/economic/race/gender/sexual orientation back grounds or who might be doing different types of sex worker than what you might consider…safe or politically correct….but who share your issues.
The authors also call for allies to be in solidarity with sexworkers 'for union representation, free speech, improved working conditions and decriminalization' but the fact is sex workers in general lack a significant amount of solidarity amongst ourselves in these areas too. Given the authors own feelings of 'fear of reprisals' if their identities were known for writing this article, I would say that solidarity has a long way to go within the sw rights movement. And given that solidarity is a prerequisite to unionizing; gaining access to our right to negotiate for our own labor and safe work conditions and decrim, we need to be finding a way to be in discussions with each other that would be productive towards these ends.
Having said that, I'm concerned about our ability to come together upon reading recently public critiques of sex worker rights activists by other sex worker rights activist. There is a great need for face to face space to create real solidarity amongst ourselves. Coming together ought to be prefaced with different types of trainings. Some of the much needed trainings would be labor specific like exercises to inform each other of the economy that matters to us. But before we get to that point, we need to get some violence de-escalation training. We could use some non violent communication training. We could use some respectful confrontation training and some conflict resolution training with the goal of standing in solidarity with each others work publicly, not to fortify the currently existing fiefdoms.
I love that the authors of this article are using the labor word, but writing it is no replacement for action. A good place to start to practice solidarity is to find other workers at your nearest labor rally who too are in struggle for their rights and join them.
And finally get some training! If we all had what it takes to change our status in this world, we'd not be in the situation we're in so get some training-any training then make yourself and your skills available to your nearest sex worker, sex worker rights activist and sex worker rights based organization.